What does a career at The Prandium Group look like? Here is information about who we are and our model.
Who we are
Full-service brokerage
Focused on residential and commercial real estate
Stock options awarded to agents for joining and service milestones
Recruiting revenue sharing
Practice as an individual agent or team
100% commission
Prandium Group revenue consists of a $499 agent transaction fee + broker administrative commission per transaction side
$150 monthly membership-technology fee
95% of our agents operate virtually – office space available for rent @ $520 per month
The model – Prandium looks to:

Lower and simplify the cost structure for agents
Provide proven coaching platforms
Provide incentives through stock options to our agents
Founder
Craig Kanis resides in Prior Lake with his wife Kara and two kids, Lauren and Cavin. Licensed in 1997 with Burnet Realty, Kanis has held the roles of a realtor, sales manager, and most recently as Sr. VP and Regional Manager for Minnesota's 2nd largest broker. He has extensive experience in existing sales, relocation, new construction, and land development. In addition, he is passionate about leadership, technology, and marketing. Kanis will oversee the brokerage operation and be focused on growing the company.
Mission
Through homeownership, to help consumers and agents live better lives.
Vision
To create a world-class, agent-owned real estate brokerage.
Principles
Collaborate without ego
Treat everyone equally
Demonstrate passion for our clients and their dreams
Excellence in everything we do
Move fast and innovate
Give back to our communities
About the name and Philanthropy
Prandium is Latin for lunch. Kanis grew up poor and struggled to find lunch money when he was in grade school. Our community mission is to give back to the charities we support, but more importantly, the charities our clients support. For Kanis, he supports funding for local schools to provide free lunch for kids in need. In addition, he will support the Susan G Komen breast cancer organization as a way of paying homage to his mom who recently beat breast cancer. Every agent and every client has a story. We support that. Five percent of Prandium Group's pre-tax profit will go to local charitable foundations.
Technology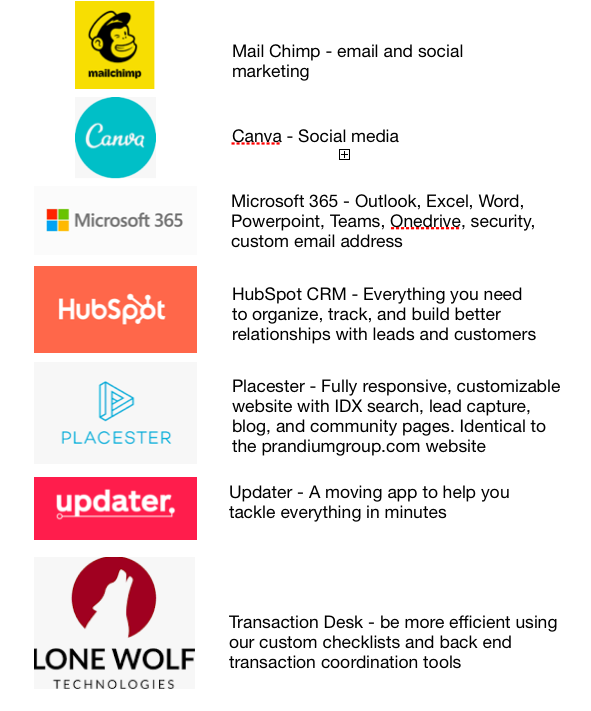 Coaching
Craig Kanis has hired and developed hundreds of agents in the real estate industry. Leadership and coaching are his primary passions in life. The Prandium Group offers:
Weekly "Ninja Selling" coaching and training
One on one coaching
Sales meetings – virtual or in person
New agent mentorship program
Our first office is open in Prior Lake and we are growing rapidly. We are looking for agents that are humble and hungry. If you fit that description, please reach out for a confidential conversation and assessment of your business and goals.